Twin Wolf offers a full range of email services.



Spam & Virus Protection
Twin Wolf email provides advanced email filtering from Postlayer.   Simple, seamless and yet powerful.   Filtered email is held for 30 days and can be viewed or released to the inbox.  Users can customize their filtering and reporting of all spam through an easy to use control panel.  


Webmail
Use your email from a web browser anywhere with RoundCube webmail.   Twin Wolf gives you more ways to connect, view and send email.


Email Backup
Twin Wolf does more than just backup your email, we create a Gmail account that will mirror all of your email activity.   This insures that your email and all of your email history is always available to you regardless of any failures.
---
Email Packages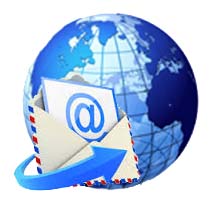 | | | |
| --- | --- | --- |
| $75 / Year | $125 / Year | $175 / Year |
| 1 Email address | 2 Email addresses | 10 Email addresses |
| @twinwolf.net | @your-domain.com |  Add-on to hosting |
| 10gb Storage | Unlimited Storage | Unlimited Storage |
| Spam & Virus Filter | Spam & Virus Filter | Spam & Virus Filter |
| Roundcube Webmail | Roundcube Webmail | Roundcube Webmail |
| Email Forwarding | Email Forwarding | Email Forwarding |
| Automatic backup | Automatic backup | Automatic backup |
| POP/IMAP/SMTP | POP/IMAP/SMTP | POP/IMAP/SMTP |